Why clients love professional cleaning services?
Why clients love taking professional deep cleaning services?
A Professional Deep Cleaning
People in Juhu, Mumbai love professional deep cleaning through professional equipment.
The Arabian Sea surrounds Juhu to the west of Mumbai. As a result, Juhu is among the city's most affluent areas and home to many Bollywood celebrities.
Being in the country's economic capital, Mumbai is a bustling city. People here are extremely busy in their work and lifestyle. Therefore, they Regularly needs Home and Commercial deep cleaning from time to time.
Professional deep cleaning services means Deep cleaning the site with professional tools and certified chemicals.
What kind of tools are used for deep cleaning services?
Floor: Vacuum, Single-disc machine, Heavy duty machine for floor cleaning.
For floor cleaning, A-grade certified chemicals, standard tools are mops and wipers, which everyone uses during cleaning purposes. Deep cleaning involves machines like single disc floor cleaning machines and heavy-duty floor cleaning and scrubbing machine. Professionals can scrub, clean, polish, and shine your floor with these machines. Be any material like marbles, tiles or cement; these heavy-duty machines can do wonders and change the look of your home.
Professional certified chemicals: Different chemicals for different tasks are used with scrubbing, polishing or mirroring the floor. It is required that the chemical be Certified by a reputed company, or the results may vary.
Windows: wipers, microfiber cloths and other professional tools
are available to clean windows. Windows are an essential part of a house; It needs to be cleaned. It provides a fantastic look to the home.
Chemicals used for window cleaning should be from a reputed company like Taski from Diversey. A specific R3 chemical for windows cleaning is used, a concentrated chemical. It needs to be diluted according to the requirement. The measurements should be correct, or it could damage the surface.
Electrical Equipment and fittings:
Microfiber cloths need to be used with a proper cleaning agent. These chemicals and microfiber cloths should be from a renowned company, or they may leave their effects. R2 is used for all types of hard surface cleaning requirements.
Furniture and Doors:
Special clothes are required to clean doors, knobs, and handles. Microfiber cloths could also do the job, but it should be from a known company to not leave any marks. R4 from the R series of chemicals of Taski from Diversey will make your furniture and doors shine. The chemical is developed from Taski, and its speciality is furniture.
Walls:
Wall cleaning depends on various things. The paint of the walls or the other treatment given to the wall could affect its cleaning. Clean and dry microfiber clothes are required to clean the walls. If the paint is plastic paint, the chemical can also be used on the walls to clean it properly. But, for other walls, mostly dry dusting from clothes will do the cleaning job.
Grills:
all the grills are cleaned thoroughly in deep cleaning services. The professional cleaners clean the grills from corner to corner. It is not an easy task but can only be done by professionals. Companies like AYS Max home and commercial deep cleaning services provide tough training to their professional team. AYS Professionals offers deep cleaning and keeps in mind the time taken in the cleaning process, as deep cleaning requires a lot of time.
Hand scrubbing machines for Washrooms and tiles cleaning:
The cleaning of washrooms depends on the maintenance. If the restrooms are appropriately maintained, it won't be required complex chemicals to clean. But, if the washroom usage is very high, hard chemicals are needed with proper tools. Chemicals like R2 are used for bathroom cleaning. R2 is a concentrated chemical that needs to be diluted according to the level of cleaning. All the other elements, like taps, showers, etc., also require chemicals to remove water and other dirt stains. A professional cleaner's job is to check the task's requirement and provide the results, which is deep cleaning in this case.
Tiles In washrooms are also a part of the deep cleaning process.
It also requires pro tools and chemicals to be cleaned properly. This is a professional job as in a busy place like Juhu, and deep cleaning services are needed. AYS Max provides deep cleaning services
Sofa Cleaning:
Hand scrubbing machines are required, with proper pads according to the sofa's fabric, for sofa deep cleaning services. After scrubbing, a powerful vacuum is also needed to suck wet shampoo from the sofa. The couch, again, needs to be certified by a professional organization. It should also be safe. Deep cleaning services near Juhu, AYS Max provides it with all.
The process is very simple to book the service. Anyone can get a quotation and compare it with other professional companies on a call. AYS Max provides the maximum quality with more services at very affordable prices.
Before booking a professional company cleaning service, Everyone should search for reviews. Reviews play an essential part in making up the mind.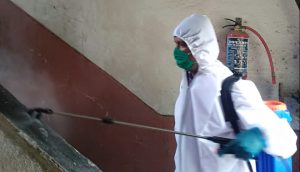 Want to Holi Discount

?

Save Time. Save Money.
Deep Cleaning Services
How We Work