Office Cleaning Service Navi Mumbai
Every office deserve happy environment
Office / Society Deep Cleaning / Commercial Cleaning Service
What we offer: 
Man Power :  According to the area
Per SqFt : Rs8*/-
*18% GST will be applicable on total service charges.
Process Followed for Office Cleaning
♦ Start by doing a high dusting or all vents and light fixtures.
♦ Vacuum all blinds, windows, tracks, etc.
♦ Dust all walls and clean all light switches.
♦ Clean all Doors & knobs.
♦ Dust all baseboards.
♦ Carpets / scrub all floors.
♦ Clean and sanitize all computer keyboards and screens.
♦ Clean all kitchen cabinets, appliances, refrigerator, etc.
♦ Clean all restroom walls, toilets, urinals, sinks.
♦ Sofa cleaning
Floor Cleaning in Office Cleaning Navi Mumbai
Floors at every residential place should be clean and shiny. No one likes to walk on a dirty floor. Every floor needs deep cleaning in every 4 to 5 months as normal cleaning can not clean the floor fully. Normal cleaning is used to maintain the cleaning, but with the help of Industry Grade Chemicals and professional tools, a floor is cleaned to every corner.
AYS MAX – as specialists in cleaning services, provides floor cleaning service with single disc or hand disc machine according to the requirement.
How floor cleaning is done?
Floor Deep Cleaning is a step by step process:
Dry vacuum with mopping is used to remove the dust from the floor in the first step. 2
In the second step, Industry Standards 'A' Grade chemicals are used with single disc machine or hand disc machine (according to the requirement) for deep cleaning of the floor. The well trained professionals will manage the furniture and will take care to cover the complete floor, even from below the furniture.
Wet vacuum and wiping of the floor is the last step in the end to complete the process of floor deep cleaning. Wet Vacuums are used to dry up the floors.
Cleaning of floor is done according to the preferable time of the client.
Marble polishing and Marble Diamond Polishing is also done in commercial floor polishing.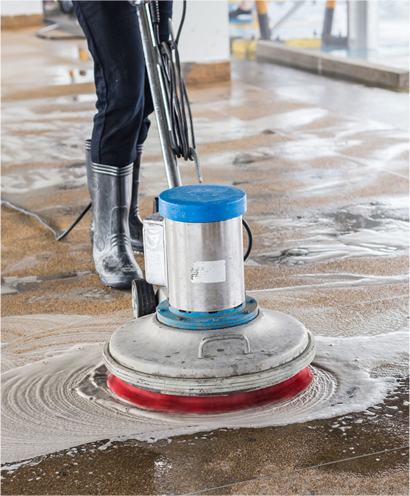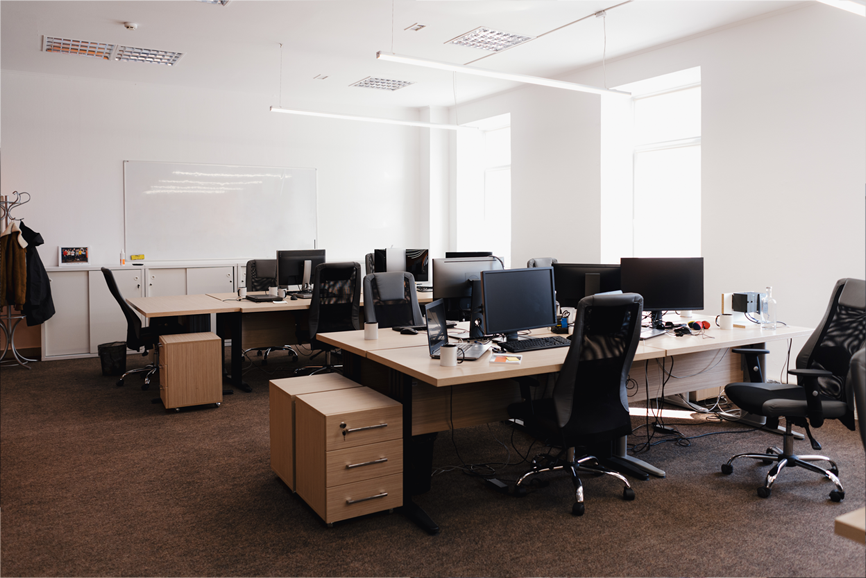 Cleaning Plans
Professional Cleaning Services
Cleaning can be a chore and we know you have many choices when you consider hiring a cleaning service. We are proud to say that we provide one of the top cleaning services in the town. Please offer us to make you smile.
Service Booking
Feel free to call us directly or simply complete our form below and we will follow up with you.
AYS MAX will create a schedule. It is a good idea schedule service at least once per year. Deep cleaning can take a lot of time depending on how big your office is. We will break down the cleaning into sections. We will make sure that your office is clean and tidy. Hire us to get the best plan.
How AYS Max can help you

?
A clean, tidy company will attract more clients. It is important to find the right office cleaning company. Please give us an opportunity to prove our worth.

We offer Office Deep Cleaning services and Office Sanitization services. We have well experienced and professionals for the services.
Enjoy your time off
How We Work
We are live in:
Office cleaning in Kharghar
Office cleaning in Vashi
Office cleaning in Nerul
Office cleaning in Belapur
Office cleaning in Ulwe
Office cleaning in Wahal
Office cleaning in Bambavi
Office cleaning in Jasai
Office cleaning in Boripakhadi
Office cleaning in Bori
Office cleaning in Ranwad
Office cleaning in Chirle
Office cleaning in Dhutum
Office cleaning in Belpada
Other service areas:
Home cleaning in Kharghar
Home cleaning in Vashi
Home cleaning in Nerul
Home cleaning in Belapur
Home cleaning in Ulwe
Home cleaning in Wahal
Home cleaning in Bambavi
Home cleaning in Jasai
Home cleaning in Boripakhadi
Home cleaning in Bori
Home cleaning in Ranwad
Home cleaning in Chirle
Home cleaning in Dhutum
Home cleaning in Belpada
We are live in:
Kitchen cleaning in Kharghar
Kitchen cleaning in Vashi
Kitchen cleaning in Nerul
Kitchen cleaning in Belapur
Kitchen cleaning in Ulwe
Kitchen cleaning in Wahal
Kitchen cleaning in Bambavi
Kitchen cleaning in Jasai
Kitchen cleaning in Boripakhadi
Kitchen cleaning in Bori
Kitchen cleaning in Ranwad
Kitchen cleaning in Chirle
Kitchen cleaning in Dhutum
Kitchen cleaning in Belpada