Sofa Deep Cleaning Service
What we cover in Sofa Shampoo Cleaning?
Sofa is an integral part of our home. It is mainly used in the living hall for sitting purpose. Every Guest at home comes to sit on the sofas so it should be neat and clean. It gives an impression on the guests about the living style.
AYS MAX – as specialists in cleaning services, provides sofa cleaning service which is included in the Home Cleaning Package.
How sofa cleaning is done?
Sofas are cleaned step by step:
Dry dusting with vacuum cleaners. Dusts are removed in the first step. Removing dust from the sofa is the first step for complete shampoo cleaning.
Shampoo and scrubbing of the sofa – especially from the patchy areas or dirty areas. Shampoo used in the process are Industry standard 'A' Grade shampoos used in Hospitality Industry.
Vacuum for wet sofas. Drying up the sofa is the last step where the sofa is dried with the help of Vacuum. Complete cleaning may take up to 4-5 hours depending on the conditions.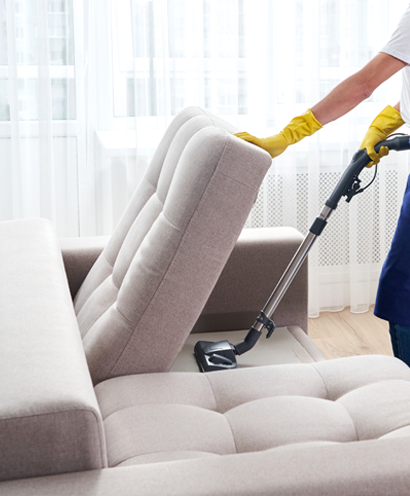 Sofa Deep Cleaning Service
What We Offer : Sofa deep cleaning service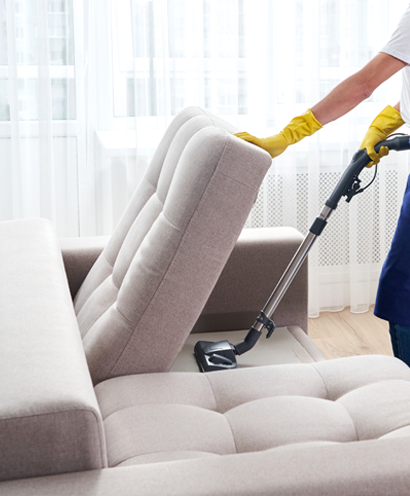 Sofa Deep Cleaning Service All Fabrics
What we offer: 
Man Power : 1-2 | Duration: According to the sofa
Per Seat : Rs250/- single seat cleaning
3-Steps Process Followed for Fabric Sofa
♦ Step 1 Dry Vacuum to extract loose dust.
♦ Step 2 Applications of Chemical Foam & Scrubbing.
♦ Step 3 Extraction of moisture & residual dirt.
Service Time: 3 Hours
Notes!
♦ Any hard/major stains may not immediately be removed.
♦ A periodic cleaning will be required for the same.
♦ Will take upto 6 hours for completely drying and should not be used till completely dry.
♦ Cushion Cleaning will be charged additional.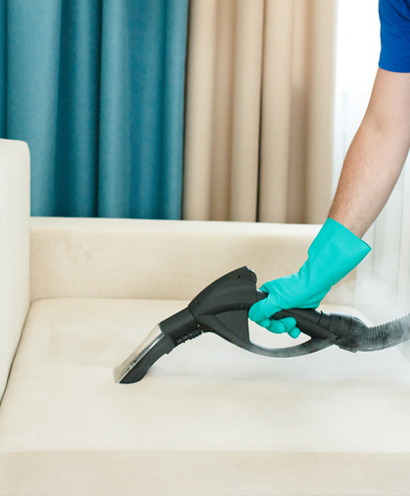 Cleaning Plans
Professional Cleaning Services
Dirty sofas gives a bad impression to guests. We provide professional experts on affordable prices for your sofa cleaning. We use affiliated chemicals and professional tools. Please give us a chance to prove our worth. Sofa deep cleaning services
Service Booking
Feel free to call us directly or simply complete our form below and we will follow up with you.
Spotless sofas are a favorite of everyone. It creates a lasting impression on guests. Hygiene and good health are very important for the entire family. Unhygienic items in your home can cause problems. Sofas are one such item because it can be difficult to clean properly. The purpose of hygiene is not solved by dusting a sofa. Our company has been providing cleaning services for a long time. Our experts are also familiar with the job. We offer high-quality cleaning services at affordable rates.
how professional sofa cleaning is done?
Professional sofa cleaning typically involves several steps:
Inspection: A professional cleaner will first inspect the sofa to determine the type of fabric and the extent of staining and soiling.
Pre-vacuuming: The sofa will be pre-vacuumed to remove loose dust and dirt.
Pre-treatment: The cleaner will apply a pre-treatment solution to the sofa to break down any dirt or stains.
Agitation: The solution will be agitated into the sofa using a brush or machine to ensure it penetrates deep into the fabric.
Steam cleaning: The sofa will be steam cleaned using a hot water extraction machine. This will flush out the dirt and pre-treatment solution from the fabric.
Spot cleaning: Any remaining stains will be spot cleaned using specialized cleaning solutions.
Drying: The sofa will be left to dry naturally or a drying machine will be used. It's important that the sofa is completely dry before it's used again to prevent mold and mildew from growing.
Overall, professional sofa cleaning is a thorough process that can help to restore your sofa to its original condition and extend its lifespan.
Enjoy your time off
How We Work
Want to Get Rs. 500/-

Off on Home Deep Cleaning?

 Save Time. Save Money.
Sofa cleaning service Areas: