Sofa Deep Cleaning Service
What We Offer : Sofa deep cleaning service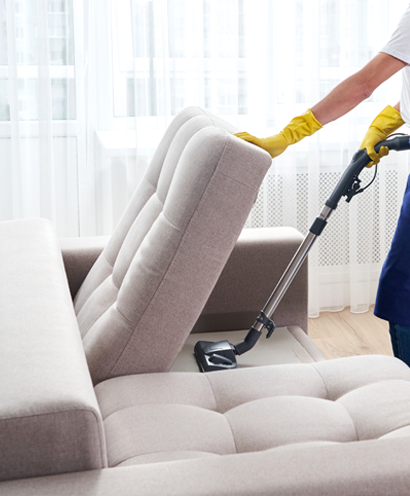 Sofa Deep Cleaning Service All Fabrics
What we offer: 
Man Power : 1-2 | Duration: According to the sofa
Per Seat : Rs250/- single seat cleaning
3-Steps Process Followed for Fabric Sofa
♦ Step 1 Dry Vacuum to extract loose dust.
♦ Step 2 Applications of Chemical Foam & Scrubbing.
♦ Step 3 Extraction of moisture & residual dirt.
Service Time: 3 Hours
Notes!
♦ Any hard/major stains may not immediately be removed.
♦ A periodic cleaning will be required for the same.
♦ Will take upto 6 hours for completely drying and should not be used till completely dry.
♦ Cushion Cleaning will be charged additional.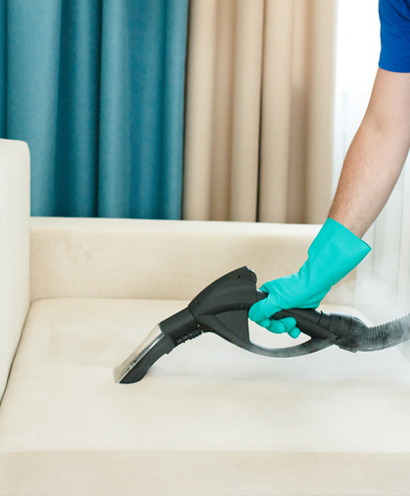 Sofa Shampoo Cleaning : AYS Max
If you're looking for the best sofa shampoo cleaning agency in Mumbai, AYS Max should be your go-to choice. With the best equipment and experienced staff, AYS Max is committed to delivering top-quality cleaning services that leave your sofas looking brand new.
At AYS Max, we understand that sofas are a crucial part of your home's decor, and keeping them clean and fresh is essential. Over time, sofas can accumulate dirt, dust, and stains, making them look worn and unattractive. That's why we offer a comprehensive sofa shampoo cleaning service that removes all types of dirt and stains, leaving your sofas looking and feeling brand new.
Our team of experienced professionals is dedicated to delivering exceptional results, no matter the size or complexity of the job. We use only the best equipment and cleaning products to ensure that your sofas are deeply cleaned and sanitized.
Our sofa shampoo cleaning service involves a thorough process that starts with a pre-inspection to determine the type of fabric and the extent of dirt and stains. We then use a special shampoo solution and high-pressure steam cleaning to loosen and remove all dirt and stains from the fabric.
Our team pays special attention to the corners and crevices of your sofas, where dirt and stains often accumulate. We use special tools and techniques to ensure that every part of your sofa is thoroughly cleaned, leaving no dirt or stains behind.
At AYS Max, we understand that every sofa is unique and requires a tailored approach. That's why we offer a variety of cleaning methods and techniques to ensure that we're meeting the specific needs of each customer. Whether you have a leather sofa or a fabric one, we have the expertise and equipment to get the job done right.
Our sofa shampoo cleaning service is safe for both your family and your pets. We use eco-friendly cleaning products that are gentle on your sofa's fabric but tough on dirt and stains. You can rest assured that your sofa will be thoroughly cleaned and sanitized without any harm to your family's health.
In conclusion, if you're looking for the best sofa shampoo cleaning agency in Mumbai, AYS Max is the right choice. Our experienced staff and state-of-the-art equipment ensure that your sofas are deeply cleaned, leaving them looking and feeling brand new. Contact us today to learn more about our services or to schedule an appointment.
Here are the steps for professional sofa cleaning:
Here are the steps for professional sofa cleaning:
Pre-inspection: The cleaning technician will inspect the sofa thoroughly to determine its condition, the type of fabric, and any stains or areas that need special attention.
Pre-treatment: The technician will apply a pre-treatment solution to the sofa to loosen dirt, stains, and other contaminants from the fabric.
Cleaning: The technician will use a specialized cleaning machine to deep clean the sofa. The machine will inject a cleaning solution into the fabric, then extract it along with the dirt and contaminants.
Spot treatment: If any stains remain, the technician will apply a specialized stain remover and use a brush to agitate the fabric.
Rinse: The technician will rinse the sofa thoroughly to remove any remaining cleaning solution or residue.
Drying: The sofa will be left to dry completely. The technician may use fans or other equipment to speed up the drying process.
Post-inspection: Once the sofa is dry, the technician will inspect it again to ensure that all stains have been removed and the fabric is clean and fresh.
Fabric protection: The technician may offer a fabric protection treatment to help prevent future stains and keep the sofa looking clean and fresh.
Final touches: The technician will fluff and groom the sofa to restore its original appearance and feel.
It's important to note that the specific steps for professional sofa cleaning may vary depending on the type of sofa, the type of fabric, and the cleaning method used.

Cleaning Plans
Professional Cleaning Services
Dirty sofas gives a bad impression to guests. We provide professional experts on affordable prices for your sofa cleaning. We use affiliated chemicals and professional tools. Please give us a chance to prove our worth. Sofa deep cleaning services
Service Booking
Feel free to call us directly or simply complete our form below and we will follow up with you.
Spotless sofas are a favorite of everyone. It creates a lasting impression on guests. Hygiene and good health are very important for the entire family. Unhygienic items in your home can cause problems. Sofas are one such item because it can be difficult to clean properly. The purpose of hygiene is not solved by dusting a sofa. Our company has been providing cleaning services for a long time. Our experts are also familiar with the job. We offer high-quality cleaning services at affordable rates.
Enjoy your time off
How We Work