In the bustling urban landscape of Mumbai, where time is a precious resource and cleanliness is non-negotiable, finding a cleaning agency that delivers exceptional results can be a daunting task. However, amidst the myriad options available, AYS Max Cleaning Agency shines as a beacon of excellence. With an impressive 4.9 rating on Google, garnered from a multitude of delighted customers, AYS Max stands out as the foremost choice for unparalleled home and office cleaning services in Andheri East, Mumbai. This article delves into the reasons underpinning AYS Max's stellar reputation and why it's the ultimate solution for all your cleaning needs.
A Legacy of Superiority
AYS Max Cleaning Agency's journey commenced with a singular vision: to redefine the cleaning landscape by providing services that surpass expectations. Nestled in the heart of Andheri East, a prominent locale in Mumbai, the agency has consistently raised the bar for quality and professionalism in the cleaning industry. With years of experience shaping their approach, AYS Max has honed their methodologies, invested in cutting-edge equipment, and assembled a team of skilled professionals who are dedicated to creating pristine environments in homes and offices.
Customer Satisfaction: The Cornerstone of AYS Max
At the nucleus of AYS Max's triumph is an unwavering commitment to customer satisfaction. Boasting a remarkable 4.9 Google rating, earned from hundreds of elated customers, AYS Max's pledge to excellence transcends mere promises and materializes into reality. This high rating speaks volumes about the agency's consistent delivery of exceptional cleaning services, ensuring that every client's expectations are not only met but surpassed.

Home Cleaning Services : Andheri East
Commercial cleaning services: Andheri East
Carpet Cleaning Services: Andheri East
Customized Solutions for Every Need
AYS Max Cleaning Agency understands that each space has its unique attributes, and cleaning requirements can vary substantially. Whether it's a cozy apartment in a residential complex or a bustling corporate hub in a commercial building, AYS Max offers tailor-made solutions that cater to the specific cleaning needs of the area. This personalized approach sets AYS Max apart from competitors, ensuring a thorough and comprehensive cleaning that leaves no corner untouched.
Proficient and Professional Team
An integral element contributing to AYS Max's success is its team of proficient and professional cleaners. Every team member is meticulously chosen based on their expertise, experience, and unwavering commitment to delivering the highest quality service. Armed with a deep understanding of advanced cleaning techniques and equipped with state-of-the-art tools, the AYS Max team tackles even the most daunting cleaning tasks with precision and efficiency.
A Spectrum of Comprehensive Services
AYS Max Cleaning Agency boasts an extensive array of services catering to both residential and commercial clients. From fundamental home cleaning to intricate carpet cleaning, routine office maintenance to specialized window cleaning, AYS Max offers a comprehensive suite of services that ensures clients can entrust all their cleaning needs to a single, reliable agency. This not only saves time but also guarantees a consistent standard of excellence across all cleaning endeavors.
Seamless Booking and Effortless Service
In a world characterized by rapidity, convenience reigns supreme. AYS Max acknowledges this necessity and has streamlined their booking process for utmost user-friendliness. Clients can effortlessly book their desired cleaning service via the agency's website or customer service hotline. This ease of booking is complemented by AYS Max's steadfast commitment to punctuality and reliability. Once an appointment is scheduled, clients can rest assured that the AYS Max team will arrive promptly and execute the task with the utmost professionalism.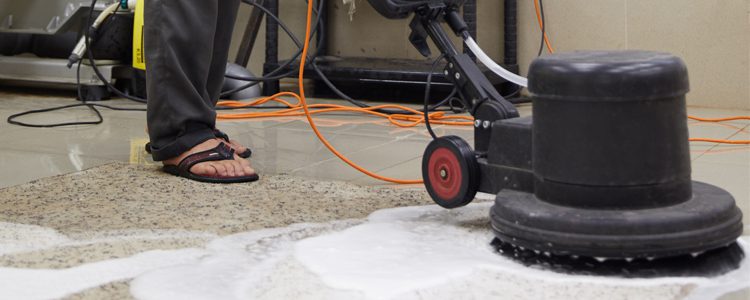 Cutting-Edge Equipment and Environmentally Conscious Practices
AYS Max Cleaning Agency recognizes the significance of utilizing cutting-edge equipment to ensure superlative cleaning outcomes. The agency invests in state-of-the-art tools and technology that not only deliver effective results but also adhere to eco-friendly principles. AYS Max is resolute in minimizing its environmental impact and employs cleaning practices that prioritize the safety of both space occupants and the planet.
Transparent Pricing and Unrivaled Value
Transparency in pricing is pivotal when it comes to choosing a cleaning agency. AYS Max takes pride in its transparent pricing structure, ensuring clients have a clear understanding of costs from the outset. This transparency extends to the agency's commitment to delivering unparalleled value for money. AYS Max's services are competitively priced, considering the premium quality standards they uphold. Clients can confidently engage their services, secure in the knowledge that they are receiving top-tier cleaning solutions without straining their budget.
Community Engagement and Social Responsibility
AYS Max Cleaning Agency believes in reciprocating the support of the community that has contributed to its success. The agency actively engages in social responsibility initiatives and community outreach programs. By participating in events and activities that benefit the local community, AYS Max epitomizes its dedication to being a responsible and compassionate organization.
In a city where time is a luxury and cleanliness is a prerequisite, AYS Max Cleaning Agency emerges as a paragon of excellence. Backed by an impressive 4.9 Google rating, achieved through the satisfaction of numerous patrons, AYS Max has redefined the benchmarks for home and office cleaning services in Andheri East, Mumbai. Their unyielding commitment to customer contentment, proficient team, tailored solutions, and eco-conscious practices elevate them as the preferred choice for individuals and enterprises alike. AYS Max Cleaning Agency transcends the role of a mere cleaning service; it assumes the role of a partner dedicated to sustaining a clean, hygienic, and invigorating environment for homes and offices across Mumbai's dynamic landscape.