What is Professional Deep Cleaning?
AYS Professional Home and Office Deep Cleaning
A Professional Deep Cleaning
We all know what is cleaning. Cleaning is a term in which making something clean occurs, especially inside a house.
Now, What is deep cleaning?
Deep cleaning is the process of removing dirt with bacteria and germs. It takes different processes to do deep cleaning. Professional agencies like AYS Max and more, well-known for professional deep cleaning services for Home Deep Cleaning and Office Deep Cleaning, serve the cleaning purpose well. Companies like AYS Max deep cleaning service serve their clients well for 100% satisfaction. With a successful record of happy customers every month, AYS Max is the new pick for deep-cleaning services as an agency.
Why AYS Max is the new pick for Professional Deep Cleaning Services for Home and Offices?
Home Deep cleaning is a process in which every corner is not just cleaned, but all the bacteria and germs are also cleaned. It is not an easy process.
All the floors are cleaned through A grade chemicals in deep cleaning. Covering all the rooms in the house, i.e. Living room, Bedrooms, Stores, Washrooms, including all the balconies, Grills in the balconies, Doors, Electrical fittings, refrigerators, fans, complete Kitchen and kitchen fittings. Chemicals used in cleaning are environment-friendly. Different types of chemicals solve a different kind of cleaning which only professional knows. For example- Cleaning washroom tiles are done through different chemicals, such as the floors, doors, windows and taps.
Roof Cleaning:
Reaching out the roof is not easy. Deep Cleaning agencies like AYS does roof cleaning, which covers a proper treatment of fungus and other dirty things.
The Wall
Even walls need cleaning. Dust and microparticles day by day makes the walls dirty. All the walls with plastic paint are cleaned through chemicals to become dirt, germs, and bacteria-free.
The Balconies
Balconies are a part of our home. Usually, we leave it uncleaned. Deep cleaning of balconies is impossible if we want to do it ourselves. No one cares about cleaning all the grills, Doors, lashes and handles. Even windows are rarely cleaned. But thanks to AYS Deep Cleaning services, everything is included. All the grills of balconies, doors, windows, floors etc., are deep cleaned.
The Sofa
Sofa deep cleaning is complimentary with deep cleaning services in AYS Max deep cleaning services. It is not just dry vacuum cleaning, but shampoo scrubbing and deep vacuum cleaning.
Hence, Deep cleaning services taken from AYS Max provides the customer with more quality services in very less prices. Such a level of deep cleaning is not possible without professional training and experience.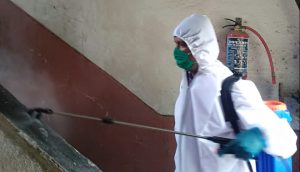 Want to Get 25%

Off?

Save Time. Save Money.
Deep Cleaning Services
How We Work