Simple habits to make your home clean.
Simple habits to make your home clean.
These steps can make your home look clean forever.
By following these steps in routine will make your home dust free and clean. Don't wait for deep home cleaning on Diwali. Just follow these simple steps.
1. No shoe Rule at Home:
Keep a rack or make a separate place for footwears in the entrance of the home where you can keep all the footwears coming from outside.
Keep separate sleepers for home usage. This practice will help in keeping a lot of dust coming from outside with sleepers.
2. Place foot mats in House:
Placing foot mats in different areas of the house will help in not spilling the dust.
Keeping foot mats in front of every washroom will help in wiping the wet feet. It will hold many foot marks from the wet feet all over the house.
Foot mats will help wiping the dust and prevent entering in the home from balconies and stores or gardening area.
3. Use of Microfiber cloth:
Make it a habit of dusting the home with microfiber cloth in a daily routine.
Dusting with a microfiber cloth will prevent the spilling of dust while dusting. Microfiber cloths will hold the dust which helps in dusting without spreading it all over.
Microfiber cloths made for dusting saves a lot of time and provides a good result.
4. Use of liners in Wardrobes, Drawers, Cabinets, and even in Fridge:
A habit of using the liners at the places will prevent in spreading accidental spill-over.
Liners also helps in preventing the dust at its place and makes it easy to clean.
Stains of water and oil are prevented from liners in fridges and saves a lot of time.
A regular cleaning after liners will give ultimate results. A practice of using liners with a regular habit of cleaning will provide you deep cleaning throughout the season.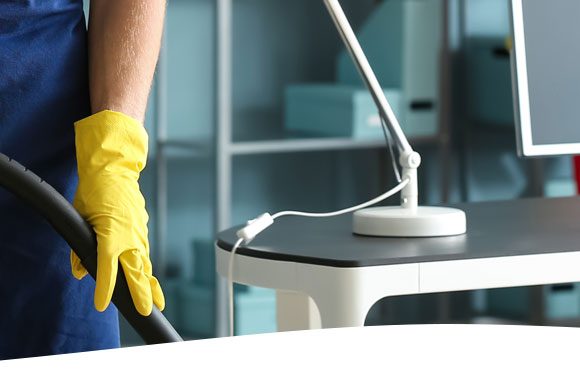 5. Use Dustbin:
Keep dustbins in every room of your house.
Throw papers in the dustbin and not in the room. This one-minute practice will save time while cleaning.
Throw spill overs in the dustbin. A routine of using dustbin for small spill over will help in keeping your home clean.
6. Organize paper clutter:
Organizing paper clutter like bills will save your time and look clean.
Make a proper place for bills and documents and keep it organized. A regular practice of organizing bills and documents will give your home a new look.
Bags for bills and other documentations could help you in organizing things.
7. Use Coasters:
Coasters will help in cleaning form sticky marks from cups and glasses on your table.
Coasters will save a lot of efforts and time from cleaning the stains.
Providing a feel-good factor, coasters also look good at home.
Keep dustbins in every room of your house.
8. Clean Spilling immediately:
Don't wait to clean spilling immediately. This small habit of cleaning after spilling will only cost you a few seconds if done it on time. It could take hours if you keep it for later.
Forgetting spill overs is a very common habit. It costs a lot of time If not done on time.
Habit of Cleaning spilling immediately will give a feel-good factor.
9. Use storage baskets:
Provide a place especially for cleaning tools like wipers, mops etc.
A proper place for cleaning tools will save the time.
Clean the tools properly before keeping them back.
A place for the cleaning tools will provide the tools when needed.
Keep dustbins in every room of your house.
10. Keep things back to the designated place:
A habit of keeping the things at the designated place is needed to keep the home clean.
Shopping bags should be kept at its place. The shopped items then be placed at the designated places.
Office and school bags should be kept at the designated place.
The items used in the work should be kept at the designated place.
Keeping things at the designated place is a feel-good factor. It also saves time in many ways.
The small habit of keeping things at the designated place, keeps the spaces clean.
11. Keep a handy vacuum cleaner:
A handy vacuum helps in keeping the home dust free.
Clean every corner of the house with the handy vacuum cleaner and make it a habit of cleaning it every week.
Clean your curtains of the house at regular intervals.
Vacuum helps in not spilling the dust all over the place.
Easy to carry vacuum can reach every place. Try to clean home at regular times.
Keep dustbins in every room of your house.
12. Bathroom cleaning routine:
Keep a cleaning spray and a microfiber cloth in your bathroom.
Keep a handy wiper. After using the bathroom, give a two-minute cleaning with wiper, spray, and microfiber cloth every time. Make it a habit of cleaning.
Wash mirrors and windows every time it is used. Spray and clean it with microfiber cloth. A routine will help from water stains.
Wash tiles time to time. Regular cleaning of washroom prevents in keeping the rigid dirt away.
Bathroom cleaning routine will save ample of time. Regular cleaning will give your bathroom a full season deep cleaning.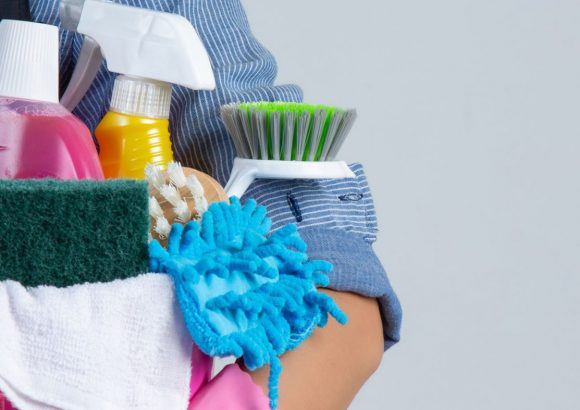 13. Make a Cleaning Routine:
Make daily, weekly, and monthly cleaning routine. Take printouts or write it on a paper so that you cannot forget.
Place the routine in the kitchen or a place where you can see daily.
Don't miss the routine written on the paper.
Practice of making and following a cleaning routine will clean your home throughout the season. Don't wait for Diwali for deep cleaning. Discipline will make your home look clean every season.
14. Organize system:
Keep everything organized. This practice will keep your things at its place.
Simplify spaces. Keep everything at its place. Save time and efforts.
Organize areas. Keep the tools at its specific place.
Keeping it organized is the key to home cleaning. Organized things will not only save time, but also give a unique look to the home.