Home cleaning tips for busy life.
Tips for home cleaning for those who don't have much time.
Tips for home cleaning:
Home cleaning is necessary to keep away from diseases, but it also feels good and provides a positive environment.
Home cleaning is not a task only for festivals, but the home must be neat and clean every time. With the help of these tips, anyone can keep the home clean always.
Keep your footwear outside: Give separate space for the outside footwear. Keep different sets of footwear for home use. This practice will help in keeping the dust away. Most of the floor cleaning work will be covered by following the practice.
If you are a person who loves keeping the doors open, you need to mop the floor every day to get rid of dust, coming to inside home naturally because of the open door or windows.
Start keeping foot mats at the doors: Mats holds all the dust and sand, moving from place to place inside the home. The only thing left is to clean mats from time to time. Put the mats at the doors, which are used often. Keep the cleaning feet with mats practice with kids. Kids should know the importance and use of mats.
Place microfiber clothes at essential places for dusting: Dusting with microfiber cloths helps the dust from spreading. Make a habit of using microfiber cloths for dusting. Cleaning of small spillover in the room should be cleaned instantly. This practice could save your time as it requires great effort, if not done at once. Usually, everyone forgets to clean the small spillovers, which later can become messy.
Make a schedule for cleaning the electrical fittings: Electrical fittings could cause trouble in cleaning, and it is also time-consuming. So, plan for a week or two and give a couple of hours twice a week to a room. Give proper time to every element like switchboards and clean it till your satisfaction. Complete home could take a few weeks if you plan to give 2 hours daily, but it will satisfy your cleaning needs. Also, it will save your time when it comes to deep cleaning.
For those who are very busy in day-to-day life, these tips will help you keep the house clean and maintain it.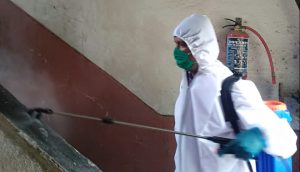 Deep Cleaning Services
How We Work